Natural Skincare Trends to Look Forward to in 2022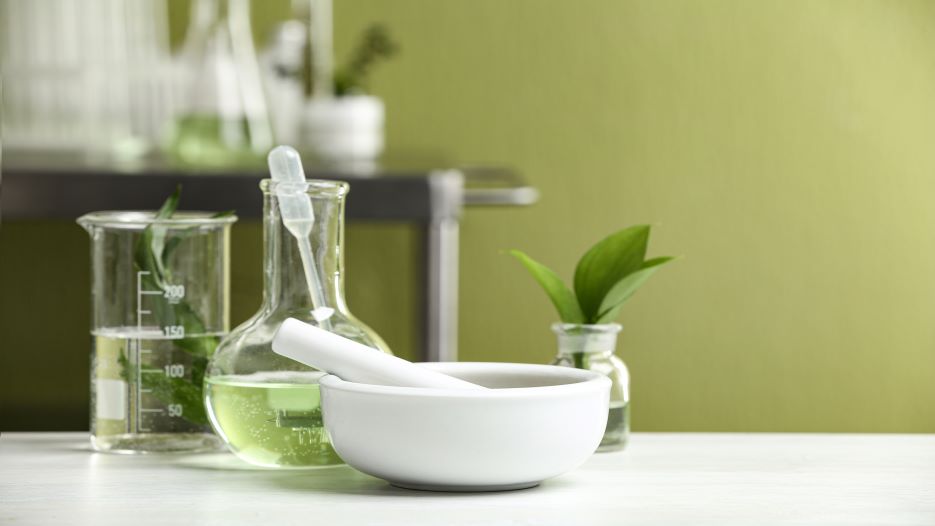 The definition of natural skincare is always evolving. And 2022 is no different. Natural skincare trends are ever-changing, with new ingredients, technology, and so much more.
As we head into 2022, many natural skincare trends from 2021 are gathering steam and gaining momentum. In the year that follows, we anticipate a continued focus on science-driven skincare that delivers more streamlined routines and increased transparency.
As consumers continue to make product performance, innovation, and sustainability their top priorities, developers will continue to follow suit.
This year promises to deliver new plant-based, lab-grown ingredients and a rejuvenation in product innovation. Here's what we're keeping an eye on.
Natural Skincare Trends We're Watching Closely
A Focus on Skin Health
Consumers will continue to shift their focus from skin appearance to skin health in 2022.
Accordingly, products that are microbiome-friendly and work at the cellular level will expand.
And products, such as Retin-A and acid peels, that work on the surface of the skin to improve appearance and are destructive to the microbiome will continue to fall out of favor.
Awareness of how the skin microbiome helps maintain overall health has pushed this to the forefront of beauty. There's a growing trend of products that help balance and nourish a healthy skin microbiome.
Rather than focusing on skin appearance, consumers want products that provide cellular level benefits. Ingredients that promote healthy cell turnover, reducing inflammation, and protecting against free radicals will emerge.
Science Backed Ingredients
Claims about the skin microbiome and reducing inflammation can't come out of thin air. They need to be backed up by rigorous scientific data.
Consumers can sniff out false claims and they are increasingly searching for ingredients backed by science. The priority is moving from just clean to clean, science-backed beauty.
And the burden of proof is on manufacturers. Brands will need to show they've done their homework and their products really do what they say they do. The science behind ingredients and how they benefit skin health will continue to be important.
Simplified Skincare Routines
Brands will focus on a few, multi-purpose formulas offering multi-functional benefits
Gone is the six-step skincare routine every morning and night. Consumers are embracing the "less is more" mantra when it comes to taking care of their skin.
As emphasized above, that means products need to deliver on the claims they make, especially if consumers are relying on a single skincare product, versus a suite of products.
Sustainability and Transparency
Key drivers for success in the beauty industry include complete transparency, as well as ethical, inclusive, and sustainable practices. While these were optional previously, they will become necessary for brands that want to be competitive.
Circular sustainability practices will become the new gold standard.
Consumer demand for circular sustainability challenges companies to be doing all they can to reduce their impact on the environment. That means focusing on changing how ingredients are made, sustainable packaging, and focusing on giving back.
Where do Bioactives Fit In?
Bioactive ingredients, including cannabinoids, continue to be important for skincare. Products with CBD have been available for some time and we're beginning to see CBG and CBN in a few lines.
The cannabinoids have been shown to have beneficial effects on skin health, including protecting the skin barrier function and reducing inflammation.
The research we've done at Demetrix has shown that these bioactives may have additional benefits to skin health. Our early data shows each cannabinoid has unique and exciting properties and benefits.
We're also making these rare cannabinoids accessible through fermentation, ensuring the purest ingredients are available and greatly reducing the environmental footprint associated with cannabinoid production.
We believe there's a strong future for these natural ingredients.
Other Natural Ingredients in Skincare
In addition to the cannabinoids, we are seeing a rise in natural ingredients such as Bakuchiol serum, Japanese indigo, snow mushroom, reishi, chaga, and Buckthorn oil.
Other ingredients such as ceramides, niacinamide, and essential fatty acids, that rose to popularity in 2021, will continue to have a place in the industry.
Your Skin in 2022
This will be an exciting year for skin health. Brands that continue to move towards natural, sustainable, effective products that are backed by science are sure to play a big part in 2022 and beyond.